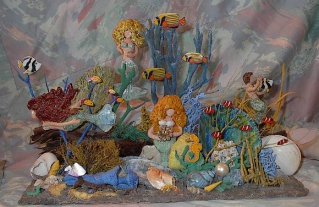 These are 2 different pictures of my mermaid seascape.
I combine shells and things I pick up on the beach with my sculptures.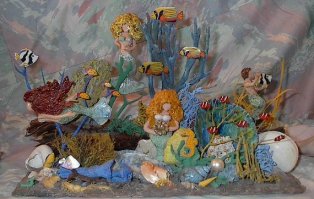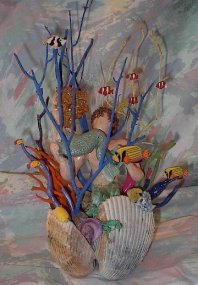 I call this Seascape "A little help from a friend"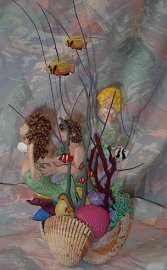 This Sculpture I call "The upset mermaid" He looks as if he's telling her "The little blonde ment nothing to me."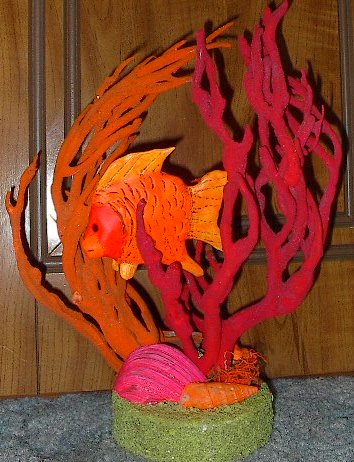 I call this one my "Neon Seascape." I forgot to take a picture of it after I added a green neon mermaid to it for my granddaughter Haley.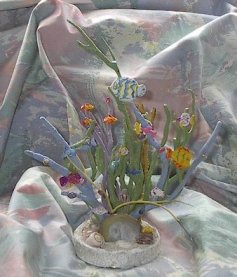 This is a seascape I did for my grandson Tyler. His had a Merman doing chores.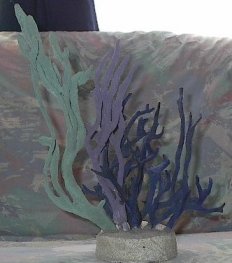 This one was for my Granddaugther Tori. Added to hers was a large fish and Mermaids.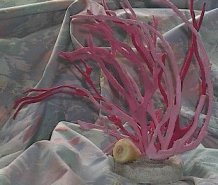 I call this work simply "3 pinks"