A beautifully sculpted rose just sets off this plain lamp.
A little something to hold your rings in while doing dishes!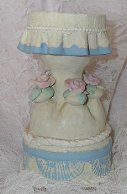 Roses,roses,roses,three beautiful tiers of them!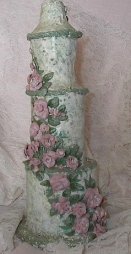 This old bottle never looked so good!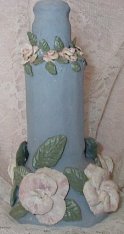 A dreamy rose votive!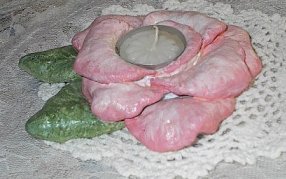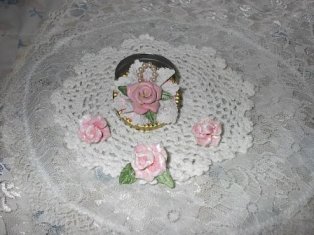 Earrings,pin & tin !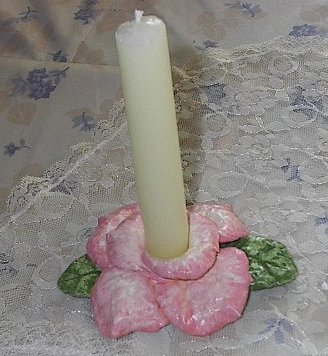 Just add a candlestick and walla! Your done!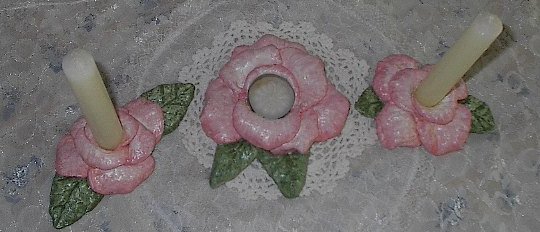 I think beautiful things come in 3's!
I want to thank you for viewing my page.
I hope to in the near future to add things I sculpt with the roses for sale.
If you would like something in roses sculpted e-mail me at:

faerieangel1@yahoo.com

And thank you again,for viewing my "Rose Sculptures."
L.Osborne